Extreme, Beautiful Ads as a Work of Art (with some lovely kitsch thrown in)
Spectacular wide-format thrills, monsters and disasters
This series seems a bit too optimistic:
A super-suction range and hood:
Garbage Pen Fighters: "All We Throw Away Turns Against us" -
Another way for garbage to fight back:
Windex: a clean glass effect -
Epic pile-ups: Landrover Phone, "Incredibly Tough" -
Household Surrealism & Unexpected Weirdness
Overweight washing machine? Sure, "think about what it consumes..." -
Disturbingly fat fridge - is it eating your food?
Happy Fried Chickens:
Drinking straws creativity: from small to big ones -
"Say Cheeese!" ad for SONY Cybershot (left) and Sydney International Food Festival campaign (right):
Eat a bar code, darling:
Some great ads for the Gold's Gym:
Improved Chewing Skills! - fragment of a campaign for the Mintz gum
Walt Disney Princess Crystal Slipper campaign:
"Otherwise it would be too easy to install" (ad for the portable gas bottle) -
Surrealism in and around bathroom: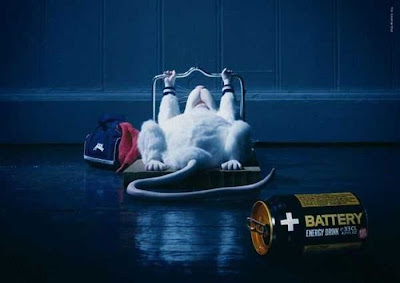 Automotive Goodies
This truck has to use some gel in order to get out:
A Smart car can fit about anywhere:
This car shows everything up front, turning itself inside out:
Urban Ads Mayhem: Viral Street Campaigns
Even walking the streets isn't safe any more (Landmine Stickers Alert!):
Billboards get extreme: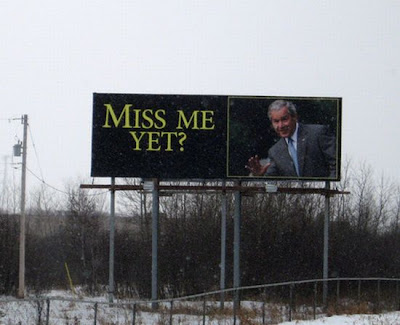 Umm... no.
Impressive.
The gruesome one above is the ad for the Gas Safety Service in Russia.
Right image: the Chanel store in Ginza, Tokyo -
Some grassroots billboard improvement:
Using bridges for ads:
A nasty crack in the building, fixed by the Glue:
Cool billboard coordination between advertisers:
We only hope that the Australian Childhood Foundation did not put a live kid inside this ad:
Escalator Bonus for Homer Simpson:
Creative bus stop ad placement:
Action against Global Warming: "The Melting Man" and the little Icemen:
Another great Global Warming campaign, using your local swimming pool:
Got a bunch of fresh snow all over the city? Use it for ads! -
Some weird street viral campaign in South Korea:
The Trees Have Eyes - made by the UK street artist FilthyLuker:
Urban transit all fixed up:
Some great anti-DUI campaigns:
Shock Therapy!
"The Other Side of America!" But of course, this is only logical -
"Who do you take care of?"
Disturbing bath ritual:
"Hi! I'm Bruce!" - Part of the series "Skeletons in the Closet" by Klaus Pichler
You don't keep a huge snake in the kitchen? No? Why not?..
Big BIG Burgers!
Assorted Advertisement Riches
This is genius: perfect placement!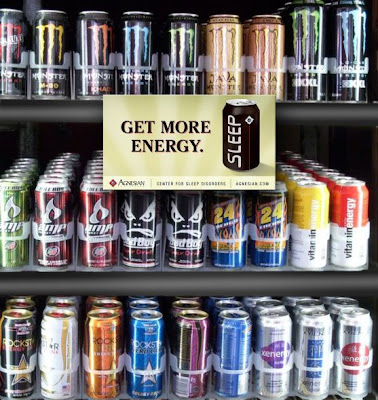 Great "bumper-sticker" idea:
Very creative business cards:
Ad Placement FAIL
Note the warning above:
Somewhere in Russia, the ad for the beauty salon:
We're not the only website which appreciates cool advertising campaigns - Wired often covers it, Ads of the World is a great place to discover new ones... also don't miss the TED's Ads Worth Spreading series, with a recent bunch of winners.